TRIGONOMETRIC RATIO TABLE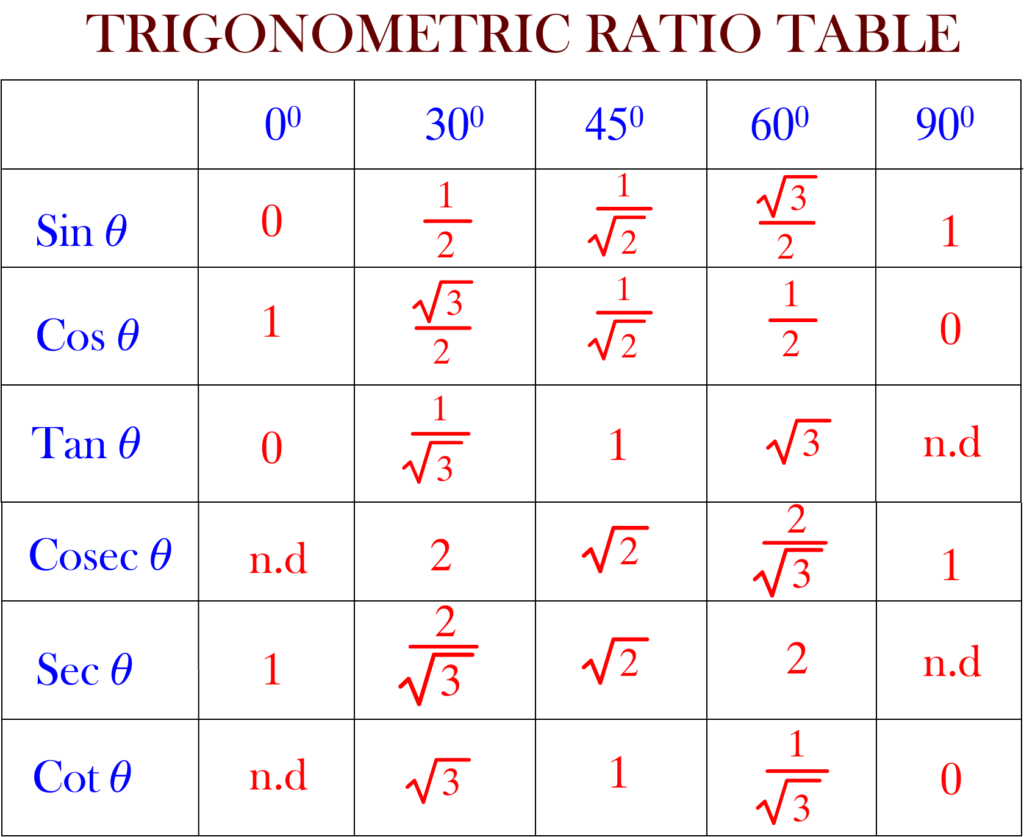 This Table is very useful tool in solving Trigonometric Questions. But, How to memorize this Table?
Don't Worry. We have Trick to remember the complete Table. Once you got this technique, you will never miss any question related to Trigonometric Ratios.
Understand the Technique with help of Animation & Visual tools. Watch the Complete video.